SaaS customer service can be struggling at the beginning, but you will discover that brings more customers than any other marketing strategy. And in the long term.
Think about it for a second.
If you make a customer happy through effective customer service, then not only that customer will be loyal forever, but will also talk about you positively as your best promoter.
We will talk about promoters and how to track them later on.
What's the best example of this? Amazon.
If you make a customer happy through effective #customerservice, then not only that customer will be loyal forever, but will also talk about you positively as your best promoter.
Check out here: https://t.co/pWV5RGrzl4#SaaS #customersupport #livechat pic.twitter.com/6gBKhkAT7H

— Customerly (@customerlyio) December 11, 2019
One of our SaaS customers invested heavily in customer service since they believe that is 50% of their business success. They now have 20 teammates for 300.000 paying customers.
If you want to create an effective SaaS Customer Service experience these are the tips we have shortlisted for you.
1. Make your SaaS Customer Service Live Chat accessible along with your platform
Most of the time, a user contacts the customer service within any SaaS because he has an issue with the platform itself or he's stuck somewhere because something is not that easy to use or understand.
Make his life easier.
If he is willing to let you know that he's having issues with your product, why would you hide your contact point?
If a customer of yours has an issue and he's not going to find a quick and easy way to be in touch with you, he will soon be angry and worst-case scenario he's going to churn because of his frustration.
The first takeaway to build an effective SaaS customer service experience: Make your live chat visible throughout your entire platform.
If you want to create a support link in your menu that activates the live chat, you can still do it easily.
Hide your live chat and show it only when someone clicks on that button of yours by following this guide.
We suggest leaving your live chat visible through all the platforms to let your users experience the security of assistance. 
2. If they browse, don't let them restart their conversation
Imagine to reach out to a SaaS customer service. 
You need to wait 20 minutes before the first agent accepts your ticket. 
Then, to follow the instruction of the operator, you browse on another page and puff.
The entire conversation was gone.
Wait…WHAT?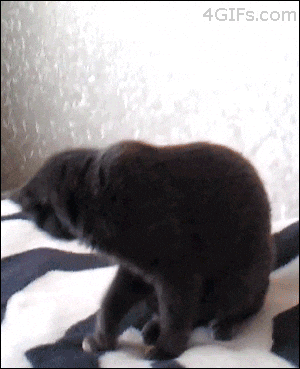 You need to start again, open a new ticket, wait again for a new agent and remember to NOT navigate along with the website.
It is frustrating, isn't it?
Use a customer service solution that keeps your customer's sessions and conversations while they browse along with your SaaS.
3. Involve different teams to be more productive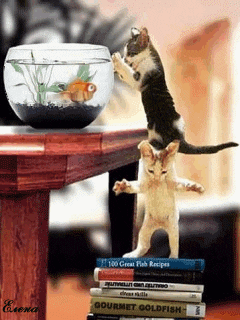 If you are running a SaaS, expect to have most of the conversations based on issues related to:
misunderstandings

bugs reporting

subscriptions or invoices
For misunderstandings, of course, your support team can be effective in giving them a solution, but in the long term you would invest some time to think about the UX and why they are struggling with that section.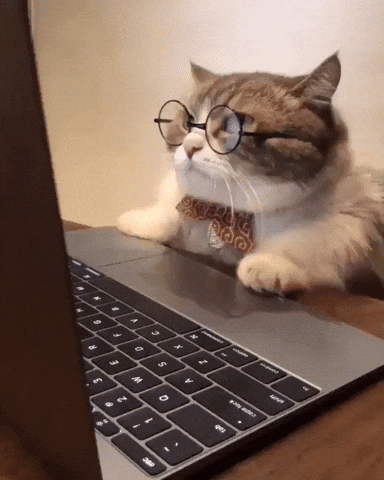 Regarding bugs' conversations, you can create a team of developers where you can let your tech team be in touch with the customer directly.
In this way, they can solve the issue faster and more efficiently without going back and forth. 
Most of our SaaS customers have an Accounting Team to handle requests regarding invoices, billing, and payments. 
3 Tip: create different teams based on conversation topics.
If you have a SaaS, I suggest you start with at least 3 teams:
Customer Support

Bugs

Sales
I strongly suggest adopting also the SaaS churn reduction strategy and create a churn team as we have. 
4. To improve your SaaS Customer Service create a help center
Creating a self-service help center where your users can find out their answers without reaching out will make them feel smart and you will save your customer support team a ton of time. 
Would you save 60% of your customer support messages? 
I guess yes it's a fair answer. 
This is the actual Help Desk Insights in our SaaS:
Last year our customers saved 1,687,884 support tickets with the help of our knowledge base software.
This means $11M saved for our customers. 
At this moment we are handling 30 conversations per day on our customer service with 17K users and 5K active users. 
This means that you can optimize your SaaS customer support by about 60%. 
First, understand and write down which are the FAQs, then start creating collections in your help center. 
Collections will help your customers to familiarize themselves with your different features.
I suggest you create these basics collections in your Help Center and fill them out with your articles:
Getting Started

Use a series of articles to explain the basics to start using your SaaS

Account

Here is where users expect to find answers about email changing, password recovery, and so on

Billing

Create articles on How to subscribe, how to cancel a subscription, how to download the invoices and so on
Create your help center for free starting here and reduce your SaaS customer service load of work.
5. Analyze your customer satisfaction with NPS
Last but not least, analyze how you are doing with your SaaS customer service. 
If you are not familiar with the NPS (Net Promoter Score), you should know that it is a score that is important to understand the willingness of your users to talk about you. 
You can ask your customers their vote automatically when:
they achieved a specific action 

a custom tag has been added by your customer service
The system will send automatic emails like this one asking for their feedback:
You will have a powerful way to understand how much they are willing to suggest to their friends. 
If you want to improve your customer service, the NPS should be one of your key customer satisfaction metrics to follow weekly. 
Start running an NPS survey right now and learn how to analyze the responses.