In a mutating world, technology has a predominant role in people's life. We are completely surrounded by phones, computers, and apps. In this article, I want to talk about the latter, the apps, and how a live chat can help your customers support and make your users happier.
Until recently, email was the most used medium for telematic communications. It has not lost its importance today, still representing one of the most strategic means of communication for many types of communication, however, in recent years it has suffered a decline.
How it was and how it is now
For a few years now, the use of email has decreased dramatically, thanks to the spread of instant messaging apps. Today the fruits of this revolution can be attributed to mobile that, we remember, continue to grow at a rate eight times higher than the evolution of the Internet.
The smartphone and other mobile devices have forever changed the way people communicate, connect and buy products and services.
This allows users to have immediate and complete access to the business or to get in touch with others at the touch of a screen and through the most disparate media, social media, chat app, email etc. 
Around these three methods of communication, chat apps recorded the greatest surge, especially in relation to the number of users and the engagement rates.
Looking at these numbers, we can see that for users communicating via a chat is now the NEW standard.
All this to say that even the dynamics of the relationship between company and user have changed. People want to be heard and seek direct dialogue with the brand, no coincidence that more and more users now contact the company directly via chat when needed, replacing the classic habits such as the call to customer service or the queues at the service center.
One of the reasons for this choice could lie in the free service, but the real strong point is the rapid response and quality, a personalized and definitive answer that should take place, in fact, in real time, without superfluous references or passages. 
People now expect immediate assistance with the app and allow them to be distracted while they need help.
At Customerly we have studied these dynamics for a long time, and we know that those who integrate a live chat within their websites and apps get much better results than those who still have customer service based solely on phone and email. Your users will be happier and will be happy to recommend your app to their friends too.
Not only that, using a live chat it is possible to profile the user, and give the customer care the opportunity to know everything they need on the user, without stressing the customer by asking who is he. It is in a sense an additional tool for diagnosing the problem.
Messaging for customer service is asynchronous
The customer sends a message in chat and continues the other activities on your app. When the customer service responds, a notification arrives within the app or via email if the user has logged off.
9 people out of 10 would prefer to contact a company by live chat so that they do not have to interrupt their jobs and waste less time.
The traditional customer support channels such as telephone and email load the weight of the communication on the customer who must then call or send an e-mail and often are forced to wait for help. With messaging, customers are informed of your response and can respond accordingly.
Live Chat is expressive
GIFs, emojis, images, and videos can be exploited in messages, this makes it an entirely more expressive means of phone or email.
Many experts say that text-based formats remove the human element from conversations, while messaging has been built to allow people to share emotions and express themselves in radically new ways.
Emojis, in particular, is the normal way for companies and people express humor 😝, happiness 😀, and even anger 🤬.
Likewise, GIFs can be shared to express sarcasm and humor in a way that is often lacking in phone-based customer support.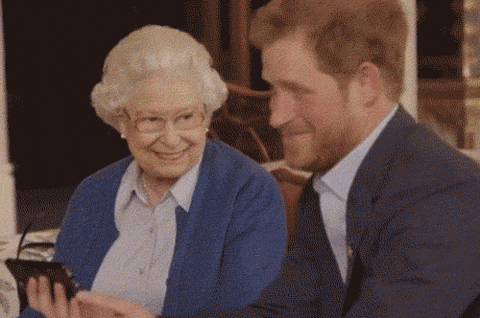 Customer service on messaging applications works because it is a fundamentally familiar form of communication for most of the world's population.
The time to start is now: Provide a Live Chat experience
To start with, I recommend starting with the construction of a process and a workflow to support communication on a live chat. It is easy to start, even for those who are alone and do not have dedicated customer care.
In Customerly, for example, we provide mobile applications with which you can respond to your users even on the move, and it is very useful if you are a startup or a small business owner.
If you are a big company, there are very few things to explain to your customer care to be immediately operational.
Remember, empathy and speed of response are the keys to success in a live chat. Do not delay; you could immediately make your users happier and start increasing your leads. Start now to use a free live chat on your websites and apps.